We are family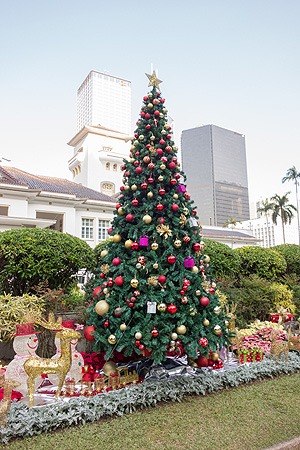 "I dare not think about the future. I just want a heater so that my young daughter and I can have a warm Christmas." These words were spoken by a home decorator suffering from terminal lung cancer, who also has an eight-year-old daughter. This is a real-life story described in a front page article on the "Make a Wish Come True Programme", which has been organised by the Hong Kong Christian Service for the sixth consecutive year. The programme's aim is to help those in need fulfill their humble wishes.
In the same article I read about a South Asian mother who wishes to take her children out for a Christmas meal, and about a person with an intellectual disability who needs a pair of running shoes for a special marathon event, and a chronically ill woman who wants a new wardrobe to help keep her place tidy, as well as a continually optimistic single mother who has taken care of her children by herself for the past few years and needs to save up for a year to buy a model car for her son. I was deeply touched after reading the article and much moved by the single mother's optimism.
These are stories about Hong Kong people. Some people rely on themselves in the face of adversity, while others may need your help to overcome their difficulties.
I am now preparing the coming Policy Address, and this article has reinforced my determination to tackle poverty. I know that many people in the lower strata of society hope that the Government will introduce policies to help them achieve their dreams. In this festive season, I call on all of you to pay closer attention to the needs of the less fortunate. Let's participate more actively in the Hong Kong Christian Service's programme - or similar ones - as far as we can. I also promise that my team and I will redouble our efforts to create a more favourable environment for the disadvantaged to have their wishes come true.
After all, we belong to the same big family of more than seven million people in Hong Kong.
December 24, 2013