Mr CHEUNG Kwok-kwan, SBS, JP, Deputy Secretary for Justice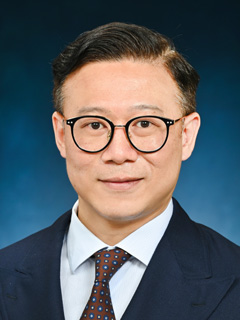 Mr Cheung Kwok-kwan was a solicitor in private practice in Hong Kong with the qualifications of China-appointed Attesting Officer and Civil Celebrant of Marriages before joining the Department of Justice. He was a Non-Official Member of the Executive Council, and a member of the Legislative Council as well as the District Council.
He has also served as a member of Hong Kong Housing Authority, the Non-Executive Director of Hong Kong Mortgage Corporation Limited, the court member of the University of Hong Kong, a member of Standing Committee on Disciplined Services Salaries and Conditions of Service, and the Chairman of Practice and Examination Committee of Hong Kong Estate Agents Authority.