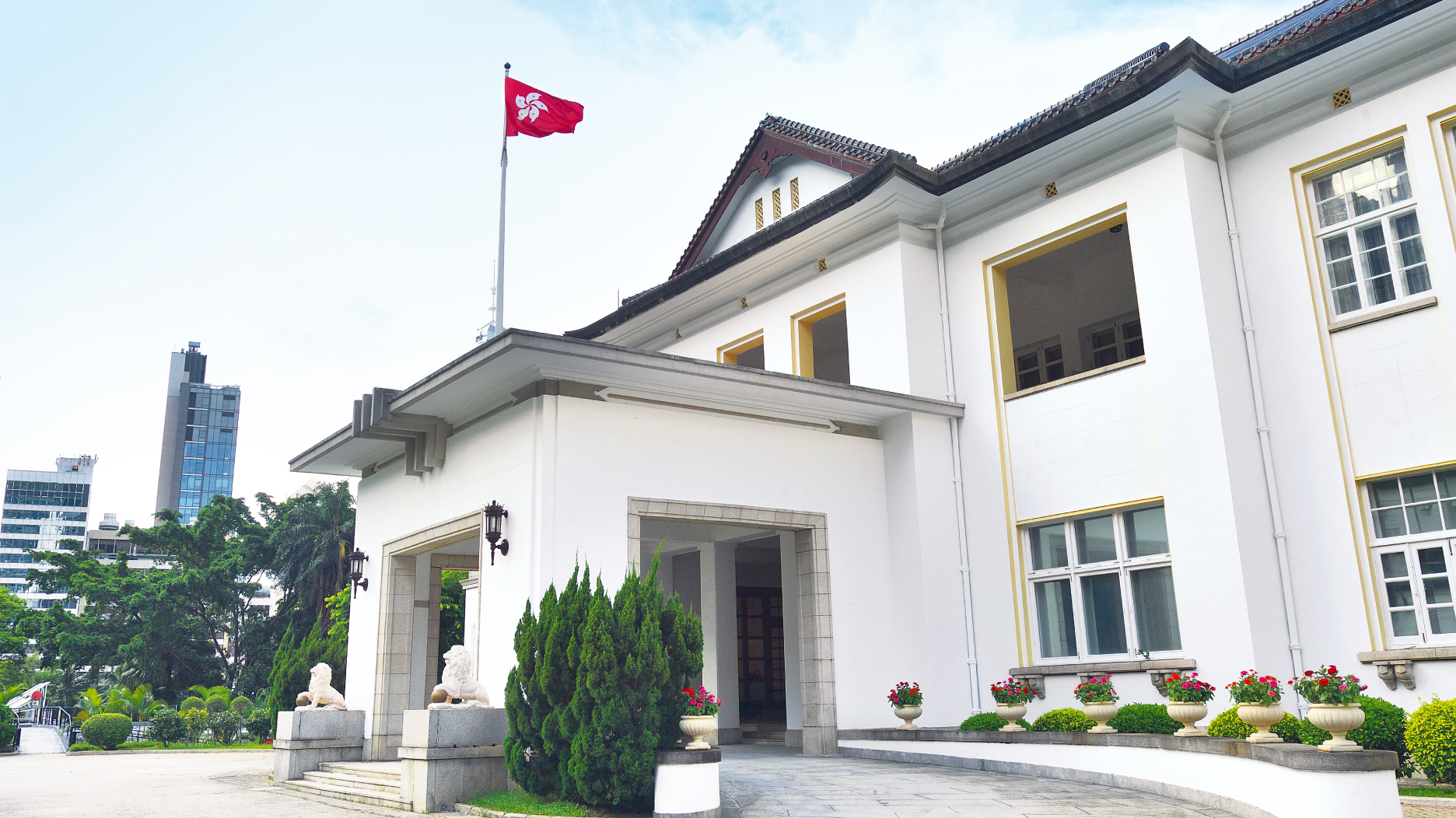 Government House is the official residence of the Chief Executive of the Hong Kong Special Administrative Region and the most important venue for receiving dignitaries.
Located between Upper Albert Road and Lower Albert Road, Mid-Levels, Central, Government House, with its extensive grounds of 24 000 square metres, stands gracefully in the midst of the metropolis. Its front elevation faces south towards the Peak, while right below its northern part are the former Central Government Offices (currently the Justice Place).
Government House is a declared monument under the Antiquities and Monuments Ordinance.